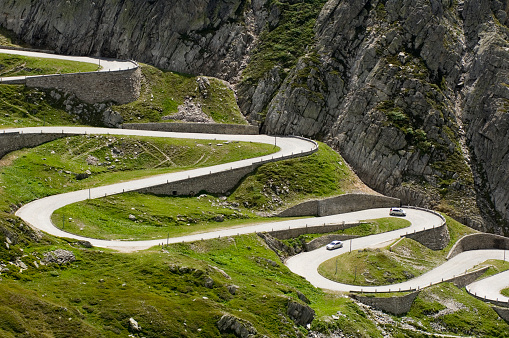 We will have all manner of pleasure, so come and let's play. Let's indulge ourselves. Let's party all night long and eat forbidden fruit. Let's find some exciting mischief to get into. Let's lie in wait for a victim and ambush them for the fun of it. Let us overthrow Godliness. Let's waste luxuriously.
Let's break every law as we engage in extreme sensuality. Let's break all the rules tonight. Let's see how far we can go before we retreat in the nick-of-time to safety. Let's run away with all their stuff and destroy to our heart's content.
Let's go almost all-the-way. Let's go all the way without getting caught. Let's violate the boundaries. Let's heist the loot and make fun. Let us stubbornly resist unto full rebellion. Let's toy with danger as we sneak around. Let us cast a spell and return.
These are crooked ways: distorted, enticing, sensual, warped, worldly, lustful, dishonest, sinfully exciting, risky, dangerous, deformed, scary, shocking, forbidden, intriguing. Fallen man revels in the crooked way and if you offer it to him, he will do anything for you, including voting for you. There is great pleasure in sin for a season and sin in the Garden of Eden warped what was natural and normal and lawful from the hand of Almighty God.
Proverbs 2:10-15, "When wisdom enters your heart and knowledge is pleasant to your soul; discretion shall preserve you. Understanding shall keep you: to deliver you from the way of the evil man, from the man that speaks perversity/fraud; who leave the paths of uprightness, to walk in the ways of darkness; who rejoice to do evil, and delight in the perversity of the wicked; whose "WAYS ARE CROOKED", and perverse in their paths.
The crooked way is alluring. Man travels this path on a whim of his own and by simple enticement from fallen angels. It leads to eternal damnation, because it is the path to hell.
The straight way is very different. The straight paths are established by the Great Creator YaHVeH, who inspired these straight paths to be penned in His Word the Holy Bible. This way leads to eternal life.