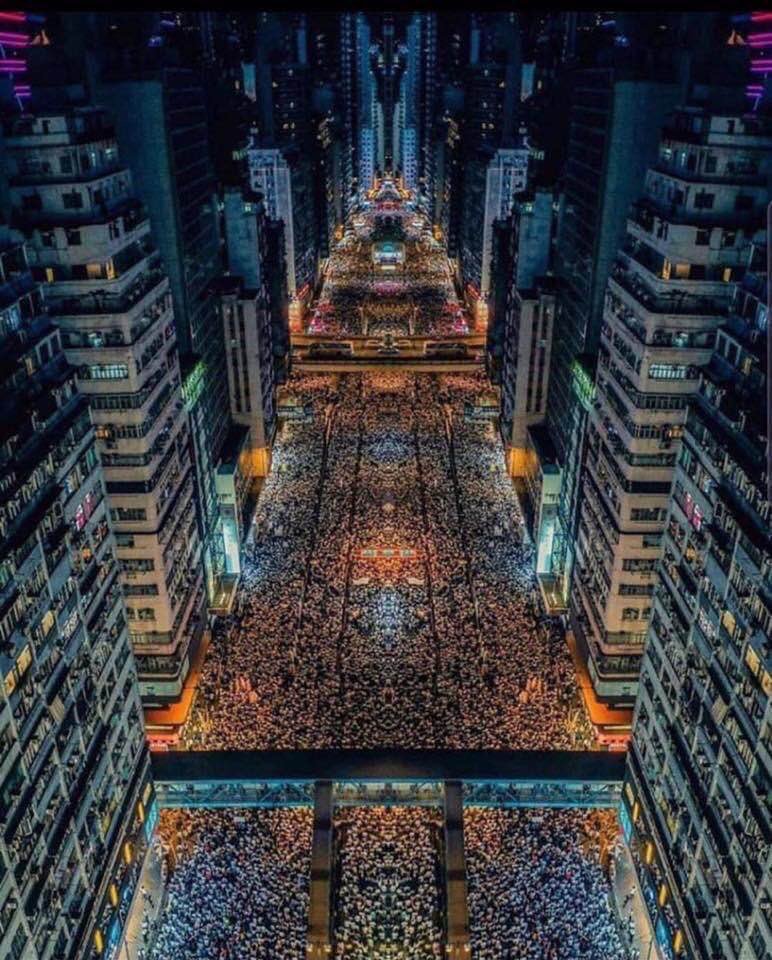 Look what's going on in Hong Kong, China. Protesters a million strong protest new extradition policy and take up the song "Sing Hallelujah to the LORD" as a type of anthem. Such a beautiful sight!
To no one's surprise, the Chinese government is not satisfied with the agreement they made with UK. They want to control Hong Kong in the same way they control the mainland. They want to take over Taiwan. They want to control the South China Sea. This is the nature of the communists.
Sadly, it is not just wanting to control the land. They want communistic control over the people of Hong Kong, who had enjoyed 100 years of freedom under British rule until 1997.
Well just look at the unity of the people of Hong Kong! And just imagine, a million people singing "Sing Hallelujah to the LORD." When people get into unity, all things are possible.
May the great Creator bless the people of Hong Kong in coming to know the "Redeemer of man", whose name is Jesus. There is true freedom and salvation in Jesus.
Romans 10:13, "Whosoever shall call upon the name of the Lord shall be saved."
Please share these posts with all your friends, because Facebook sometimes locks my account. They do this because they do not like my pro-Christian writing.